Nov 12th 2016 Newsway ~ International Sauce Expo awarded Grand Prize at the Sunchang Kochujang Festival.
관리
|
2017.04.24 13:24
|
View
206
Acknowledged the potential as an industrial festival through making
Korean traditional fermented paste and sauce(Jang) into sauce categories!!
Sunchang Kochujang Festival, which celebrating its 11th anniversary this year, is going to challenge 2016 with the Sunchang International Sauce Expo!
Earn the glory to be selected as grand prize of the proud local festival.
This prize is for drawing the motivation of local development by promoting local festival which has led industrialization, by using indigenous local culture and tradition for 2,000 festivals held in Korea for one year.
Sunchang International Sauce Expo will "work harder for the sauce festival for everyone beyond Korea."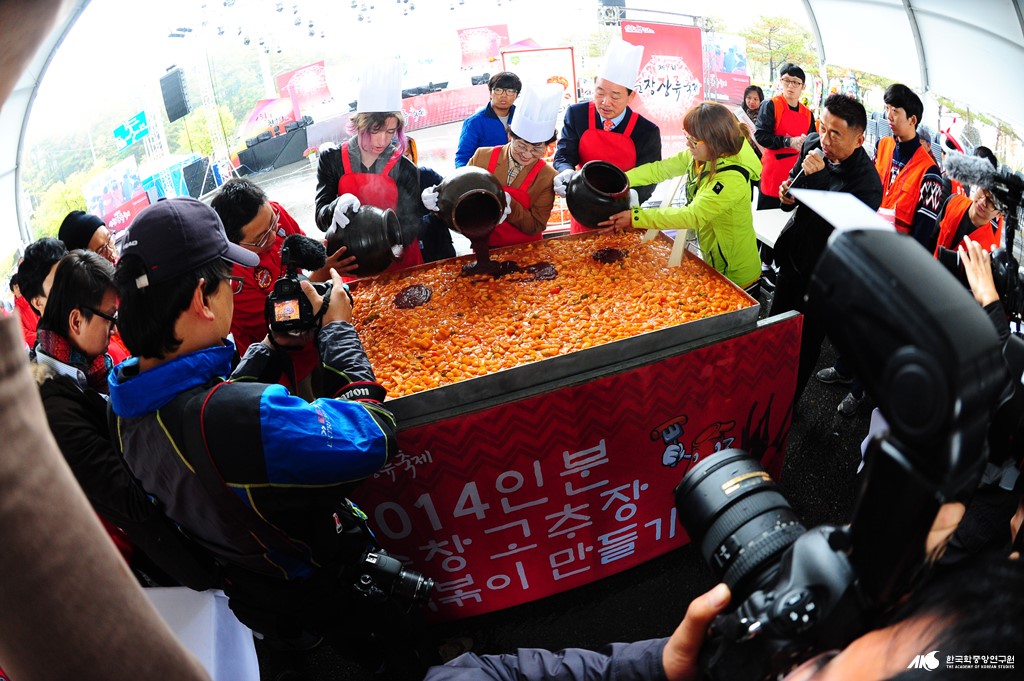 2017_영문_공지사항

| N0 | Title | Name | Hit | Date |
| --- | --- | --- | --- | --- |
| | Invitation official document - Int'l Sau | 관리 | 178 | 2017.08.22 15:21 |
| | started your application of sauce expo | 관리 | 155 | 2017.04.17 13:07 |
| 5 | Apr 11th 2017 Yonhap News Agency - Sunch | 관리 | 227 | 2017.04.24 13:30 |
| 4 | Apr 18th 2017 News 1 - Linking Games and | 관리 | 198 | 2017.04.24 13:29 |
| >> | Nov 12th 2016 Newsway ~ International Sa | 관리 | 207 | 2017.04.24 13:24 |
| 2 | The second story from the 2016 exhibitor | 관리 | 150 | 2017.04.24 12:02 |
| 1 | The first story from the 2016 exhibitors | 관리 | 143 | 2017.04.24 11:58 |
1